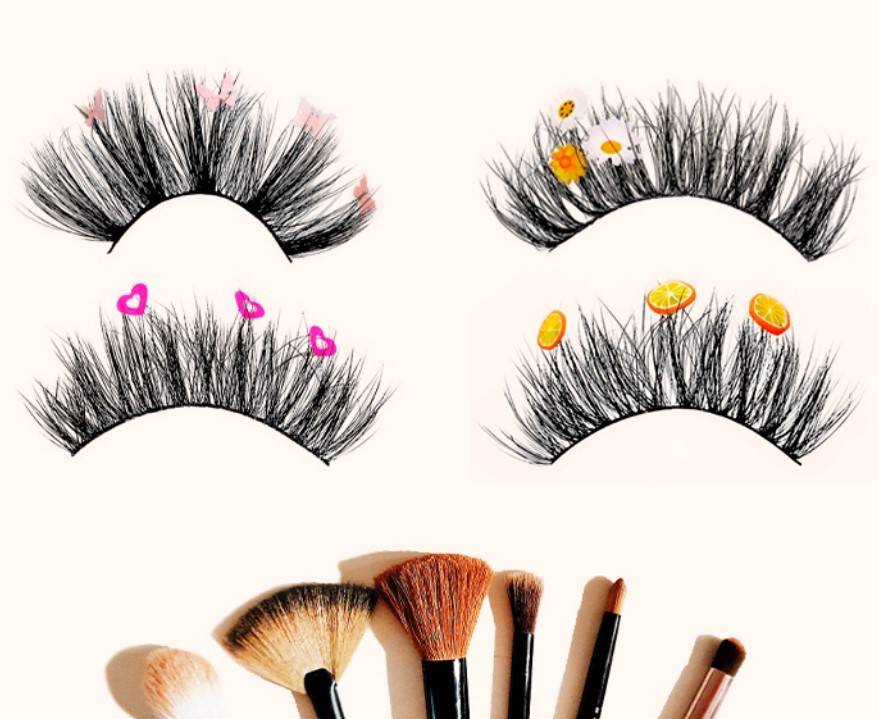 Lashes with decals are buzzing on fashion trends. Following up embellished lashes, the social media news feeds are ready to embrace this inspiring fun mania. Beautifully designed and crafted ravishing decals are about to make a festival favorite.
The bold lash styles are not new to the lash industry. Feathers, rhinestones, glitters, unicorns on lashes were every girl's favorite. But there is always room for the new. To celebrate your memorable, moments with amazing, attractive eye looks, grab a pair of decal lashes and look stunning. Several factors compel us to choose from decal lashes.
Lightweight
Decals attached to the lash hair are soft, light, and tiny. They will not weigh heavy on your eyes at all.
A fresh new look
Being the newest trend, wearing decal lashes will be a trend-setting look on your social media feed, celebrations, and night outs with friends.
Easy to apply
Applying these lashes is as simple as any other false lash. It would hardly take you a minute to glue up your lash line with these accessorized pair of lashes.
Comfortable
Faux mink lash, the material is as comfortable as natural mink. This light material mimics the natural hair most. It's highly comfortable and reliable for wearing hours long.
Attractive glam-up looks
Nothing can beat this amazing glam-up look this season. A day when you want to look extra, adorn your lashes with APPEARANZ decal lashes you can rely on them for creating a far better look other than your usual makeup. It will give you drama with volume instantly.
Draw attention to your eyes
These unique lashes will prove an attention-drawing tool this season. The eyes are the central focus point on your face. Anything decorative on your lashes will not only make you attractive but will also accentuate your eyes a lot. Fruity decals or butterflies will not let anybody ignore your eyes.
Versatile
The biggest reason you should choose them is, they are versatile. You have plenty of choices to wear a different lash set for any occasion. It's a night out or a friend's birthday, a themed party or cosplay character, Christmas or Halloween. You have a themed decal lash for all occasions.
Other than decals they have different lengths, volumes, and thicknesses. You can dress up and accent your look with any of your choice.
Reusable
They are reusable like any other glue-on lashes. You can use APPEARANZ decal lashes 10 times. This is a pretty good ratio as compared to price. The only thing that must be kept in mind is to use them with care and store them properly.
Affordable price                                                                                                                                          
At APPEARANS decal attached lashes are extremely affordable. Taking in view the beauty and style they offer during your happy, memorable moments of life and reusability factor, the price is meager.
Occasions to wear lashes with decals
The year is full of fun events. How can you incorporate decal lashes with your lovely outfits and outlooks let's explore them?
Spring festival
After ending up winter hibernation, spring calls us to blossom like flowers and taste the nectar-like butterflies. As the daffodils appear along the water lines. We start scheduling weddings, baby showers, spring get-togethers, Easter lunches, mother's day celebrations, and garden parties. Whether you plan a themed party or just a casual outdoor fun event. Enchanted Butterfly | 3D Faux Mink Lash by APPEARANZ will set you in the mood of spring effortlessly. This piece of art has four beautiful butterflies making you feel like a flower. The gorgeous fluff will truly make you hover around your besties with joy and love.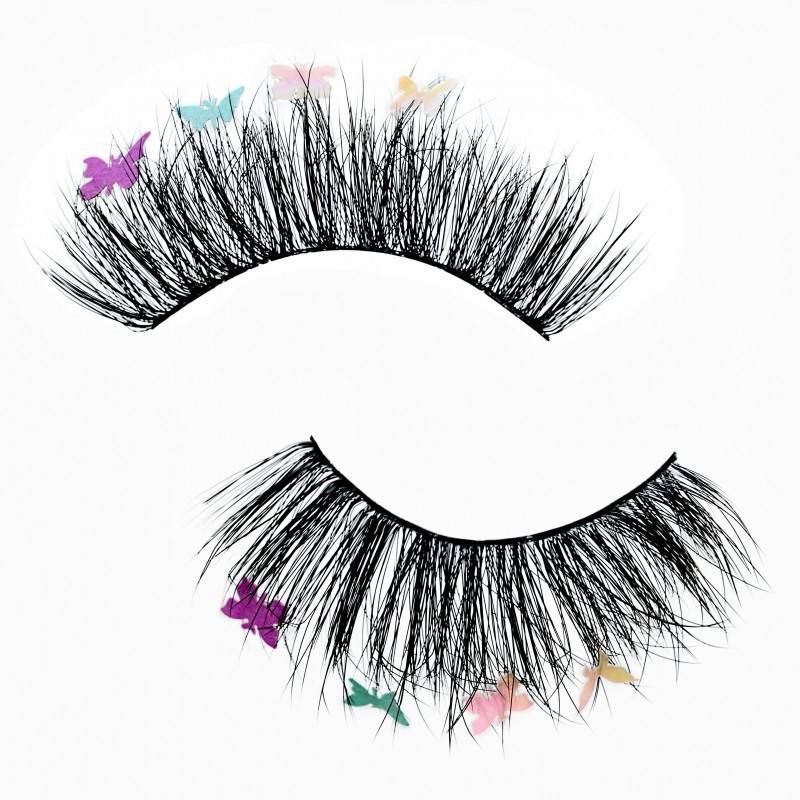 Carnival look
Exciting and ravishing carnivals invites us to dress up in gorgeous outfits. The spectacular events demand a thrilling fresh happening appearance. Be the part of a big parade with your unique look. To attend these cherished parties, floral and colorful out-fits are in vogue. Catch up heavy bright-colored ornaments and rap your look with Flower Garden | 3D Faux Mink Lash with rocking bright lips and eye shadows.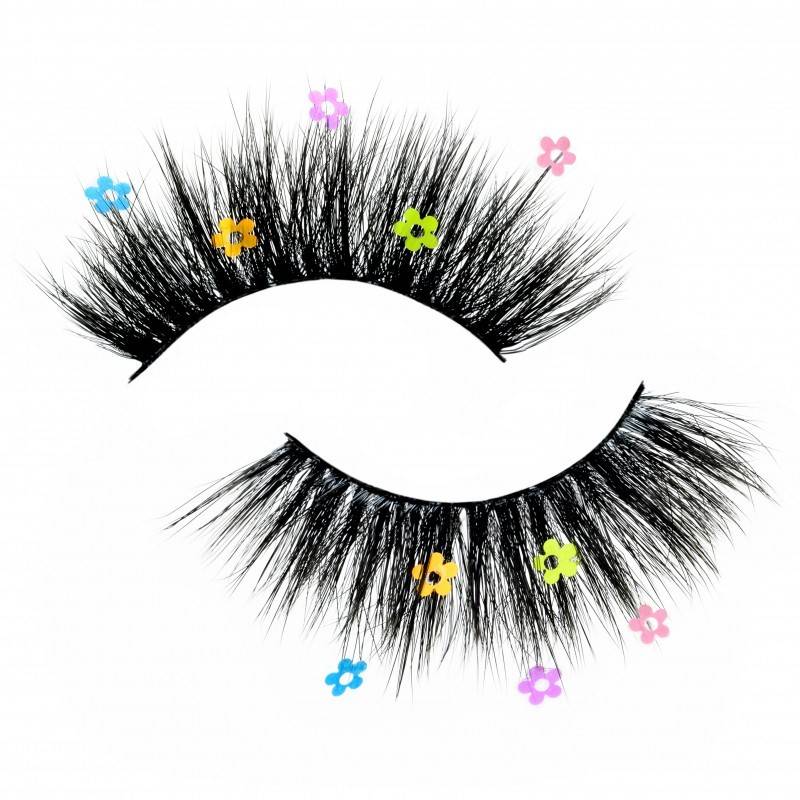 Beach Bonanza               
The beach parties are colorful fun events during the hot humid summers. Undoubtedly, they are the most awaited recreational moments you share with friends and family. Getting prepared for the fun gala requires a bright, seductive outfit, flowery headbands, vibrant nail colors, trendy flip-flops. An amazing add-on to jazz up your beach look is lashes with decals.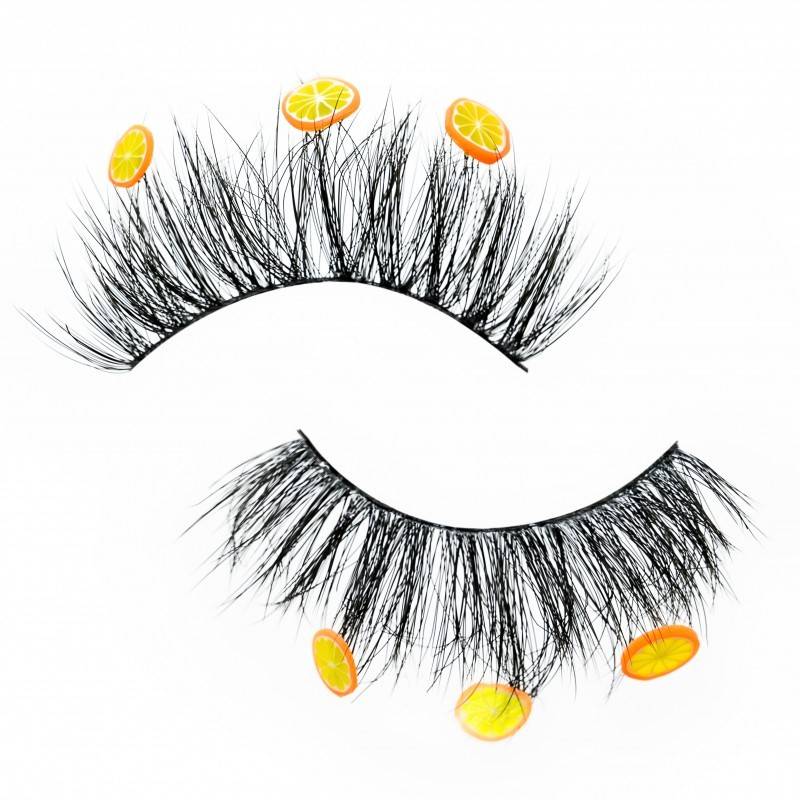 Choose from APPEARANZ eyelash decal range a flowery, summery, bright pair of lashes. Orange Pulp | 3D Faux Mink Lash is an ultimate summerish, look. A fluffy and wispy pair of lashes with three orange decals. Experience the refreshing citric eyelashes resting on your eyes under golden beach Sunbeams.
Halloween special
Halloween is the spookiest holiday season, filled with mystery and magic. The day is associated with some spooky animals like spiders, bats, wolves, and black cats.  The scary characters; witches, vampires, aliens, ghost, dead man and the list go on. You don't need to be an experienced makeup artist to have these intricate special effect makeup looks.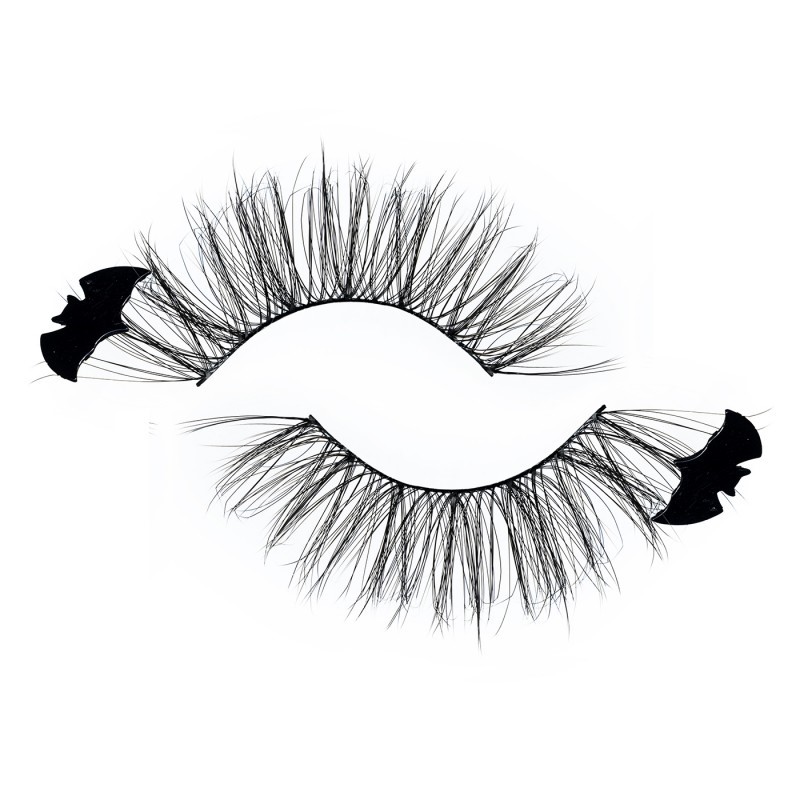 If you have chosen Dracula, vampire or batman looks as your Halloween theme. With face, paint sums up your look with APPEARANZ Ghost Bat | 3D Faux Mink Lash. The light-weight ghost bat lashes are soft, curled with a thin band to complete the scary appearance without discomfort.
This is one time of the year when you can have the weirdest, creepiest, trendiest look, and nobody gonna say anything. The alien look is simply irresistible. To make your look out-of-this-world Adorable Alien | 3D Faux Mink Lash by APPEARANZ is there to vamp up your cute, lovely alien makeup.
For extraordinary Halloween looks try these exclusive Halloween series lashes by APPEARANZ
Final Words
The times when we want to share joy and happiness with friends and family. We plan celebrations and festive gatherings. We aspire to look creative and astounding in every aspect. Lashes with decals are one way to elevate your festive looks. Surprise your friends with a decal attached lash gift and make them happy too.
Also Read: Eye Lashes Extensions Pros And Cons