Date night. Two words that can either fill your stomach with butterflies and excitement or keep you awake at night with the stress of making it perfect. Whether you are celebrating an anniversary or just wanting to break out of your dull weekly routine, there are countless date ideas for couples to keep the spark in their relationship.
The days of merely going to a movie or a fancy dinner with the love of your life are long gone! There are countless out of the box date ideas to enjoy with your significant other! It doesn't matter whether you are adrenaline junkies or prefer to have a slower-paced evening, here are the top 10 date ideas to make sure that your date night isn't something you need to stress about again!
Calling all adrenaline junkies!
If you are the sort of person who isn't the biggest fan of a quiet night in, then these are sure to get you and your partner's hearts racing!
Ziplining
Live out your childhood dreams of flying through the trees like Tarzan with a day spent ziplining!  If you are a bit hesitant about skydiving or bungee jumping, this is the next best thing. There is no doubt that after an afternoon of zipping through the trees suspended on a cable you will be smiling from ear to ear. Your body will also be so full of adrenaline and endorphins, you can't help but feel even closer to your partner.
Rage room
Admit it, we all have the urge to just let loose and break something. Releasing all that inner anxiety and stress sounds cathartic right? Well, why not try a rage room? Apart from being a lot of fun, there are actually some benefits to be had from smashing things up and just letting it all out. Who knows, you and your partner might even see a new passionate side to each other that you didn't know existed!
Go-karting
When it comes to fun date ideas, few things top the thrill and exhilaration of going go-karting. Let your competitive side shine and see which of you is the faster (and better) driver – but remember not to take it too seriously! This is also the perfect date idea for if you have some couples friends – why not book out the whole track and go as a group? Add an extra level of fun and get everyone to dress up as their favourite Mario Kart characters!
Zen Date Ideas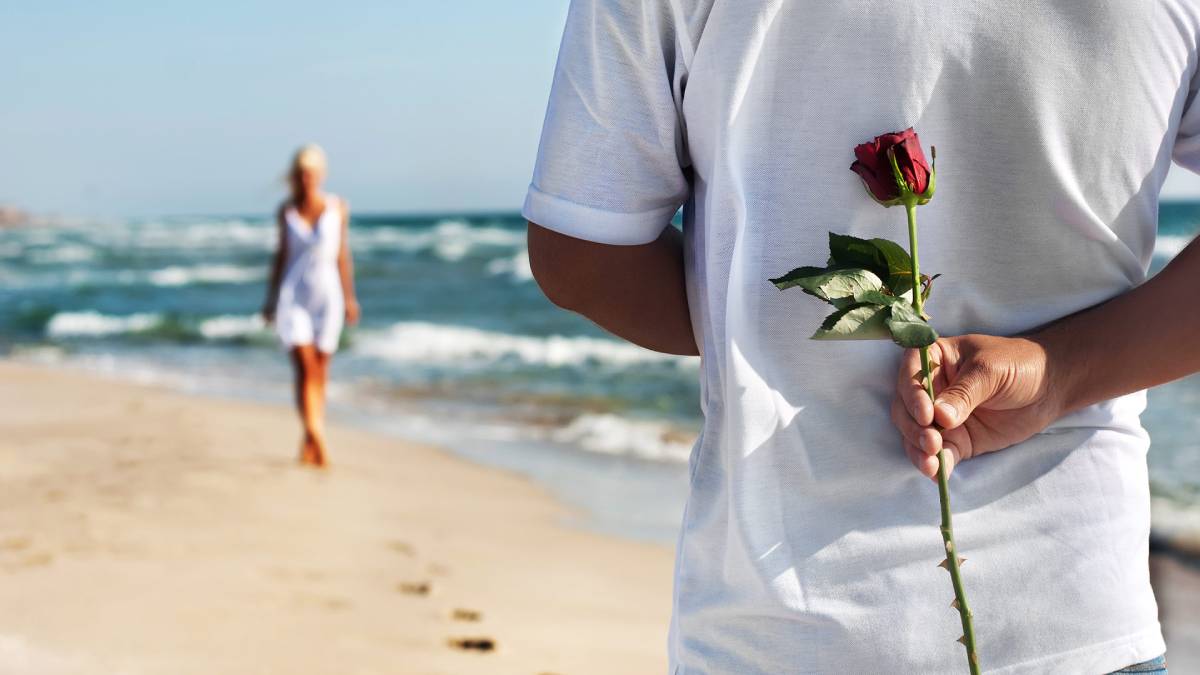 Who says fun date activities have to have you screaming and panting and leave you exhausted? Not all of us are daredevils but that doesn't mean that your date nights have to suffer!
Pottery-making class
If only to recreate that steamy and passionate scene from Ghost, a pottery-making class is a fantastic way to get your hands dirty and let your creative side shine. Not only are you spending some quality time with your loved one but at the end of it, you each get to go home with a special memento of the day. Make the date more unforgettable by creating something for each other – a keepsake which is sure to be treasured forever!
Bonsai classes
Why not take the age-old classic gift of a love fern to a whole new level by learning about how to make your very own bonsai? This peaceful and cathartic hobby will not only be a great way to spend some quality time with your loved one, but the added bonus is that your house will soon be filled with a miniature forest – it's a win-win situation!
Into the Wild
If the great outdoors are calling your name, heed their sweet siren call by getting into your best outdoor gear, lather up in some sunblock, and try one of these unconventional dates.
Horseback riding
This is one perfect for the animal lovers out there. Saddle up and take your partner on a romantic stroll on horseback through some vineyards or fruit orchards. If you're a bit more of an adrenaline junkie then why not head to a horse-friendly beach. You have not lived until you've experienced a horse galloping full-tilt on the beach! Tie off this perfect day outdoors with a thoughtfully prepared picnic in a scenic location.
Full-moon hike
If you prefer something more slower-paced and being safely on your own two feet, a full-moon hike is a romantic twist on simply going for a hike. There is something magical about hiking through the wilderness under the cover of the moon and stars. What better way to experience this than with a loved one? Romance will definitely be in the air!
Home Sweet Home
For those dates when you don't feel like making too much of a fuss. Stay at home date ideas for couples don't mean that things need to be boring!
Baking competition
Bring out your competitive side with a "Great British Bake Off" style baking competition, right in the comfort of your home! Show off in round 1 with each of your favourite bakes, share the stresses of trying out an unknown recipe in round 2 and see who can wow the other the most with the final show stopper round! Not only will this be a fun challenge to bond over but you will have delicious treats throughout the whole evening!
Blind tasting date
A great way to focus on some new senses and build trust in your partner. Have each of you prepare a selection of delicious bite-sized snacks, grab the blindfolds and feed each other! Play around with interesting taste and texture combinations and see if you can guess what the other has created.
Wine and sketching evening
"Draw me like one of your French girls". A line made immortal in Titanic and the inspiration for the final date on this list. Open up a bottle or two of your favourite wine or bubbly, put on some smooth jazz in the background, and spend a nice quiet evening sketching each other. Extra points for accuracy or if you can make your partner laugh at your interpretation of them!
There really is no limit to what date you can come up with when trying to be out of the box – use your imagination and have fun with it! And remember, it's so not so much about what you do as it is who you do it with!
Also Read: 10 Benefits Of Enrolling In A Luxury Rehab And Recovery Center
Author Bio:
Alex Aristides is an SEO team leader and an avid content writer for the dating and adult industry. He provides tips and advice on various topics, including dating, relationships and sex for a wider range audiences. In his spare time, Alex likes reading crime and thriller books and participating in team-based sports.